A LIFETIME OPPORTUNITY FOR WOMEN FROM THE LANDFILL
A LIFETIME OPPORTUNITY FOR WOMEN FROM THE LANDFILL
Looking at the story of Carolina and Maria Ines, whose fate we have changed together, we decided it was time to go a step further and create a project that would give a chance to break out of the landfill to more pepenadoras Women who come to us and desperately seek help. Some of them struggle with domestic violence so in addition to training, they will receive psychological help to break out of the vicious circle. This project is also a concrete chance to change the lives of their Children and break the generational chains of enslavement by working in a dump and the lack of any prospects.
Coloniia Escalerillas near the city of Chimalhuacán, an hour from the capital of Mexico, is a local rubbish dump, located on a hill in a nature reserve. Every day, several dozen trucks bring waste from all over the area. The stench is overwhelming. Women and Children work among the mountains of toxic waste. Whole families are stuck in a circle of garbage, from which it is very difficult for them to break out.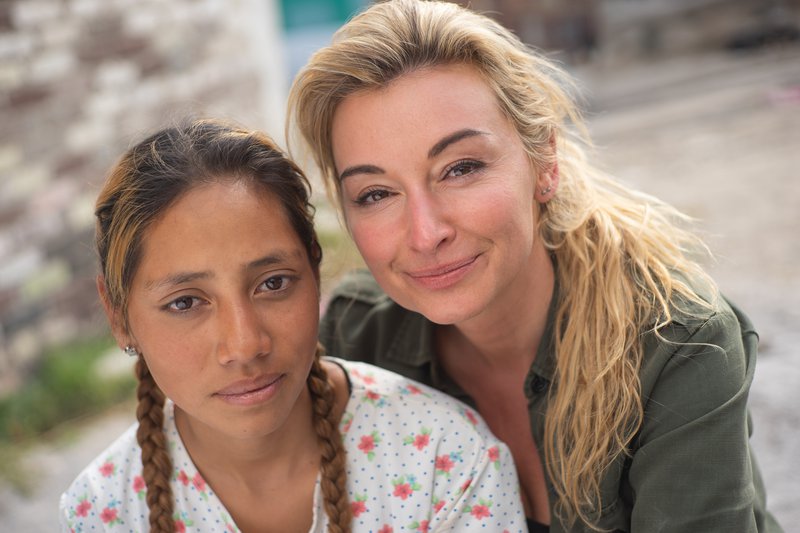 Our team in Mexico has grown. More people with extensive experience in social work have joined Carmen, the head of the Alianza Foundation por la Inclusion Mundial AC, and together we developed a comprehensive project that will reach many women.
Its aim is, above all, to teach them a profession and useful social skills, thanks to which they will be able to become independent from working in a landfill.
The courses will provide economic and social empowerment, strengthen their identity, self-esteem, personal autonomy, promoting women's rights, human rights and a culture of peace. The project aims to help women who have been victims of violence learn to generate their own income and allow themselves to be autonomous individuals.
In addition to professional courses in the care and decoration of nails (nail art is one of the biggest trends in Mexico! It gives a lot of opportunities to find a job or start your own small business), women attend workshops on the basics of entrepreneurship. Gaining theoretical and practical knowledge during classes under the supervision of professionals helps them acquire the skills necessary to find themselves in the labor market and the tools necessary to set up their own business. The third module is a workshop with a psychologist. A large proportion of the women working in the landfill had difficult conditions throughout their lives, ranging from family homes to the present day. Some of them struggle with domestic violence, macho culture is very strong here. It is imperative to strengthen them and to teach them how to come out of toxic relationships and plan for the future constructively. Helping them is also a real chance to change the lives of their children and break the generational chains of bondage by working in a dump and the lack of any prospects.
We have started the first 6-month training cycle for 45 women. We hope that this is the beginning of a project that will change the fate of hundreds of women and children and their families from Coloniia Escalerillas.
We really need your regular support so that the UNAWEZA Foundation can carry out this project in the long term.
All this is possible thanks to the extraordinary people who have joined the TICKET TO BETTER LIFE project.
Join the group of FRIENDS of the women from the landfill.
By changing one person's life, you change the whole world!
TOGETHER WE CAN GIVE THEM WINGS!